Are the tiles in your kitchen or bathroom looking old and dated? Maybe they're cracked, chipped or damaged? Perhaps they don't match your new interior design, or you've simply grown tired of the original pattern or material you chose to tile your floor with.
Whatever your reasoning for wanting new tiles in your home, there's never a better time to start tackling floor renovations than in the height of summer, so that you don't have to worry about being unable to use your kitchen or bathroom in cold weather.
But if you've only just decided to change your tiles, you might not know where to begin. So, to help you get started, here are our top 4 reasons for changing out your tiles so you can really nail your home's aesthetic.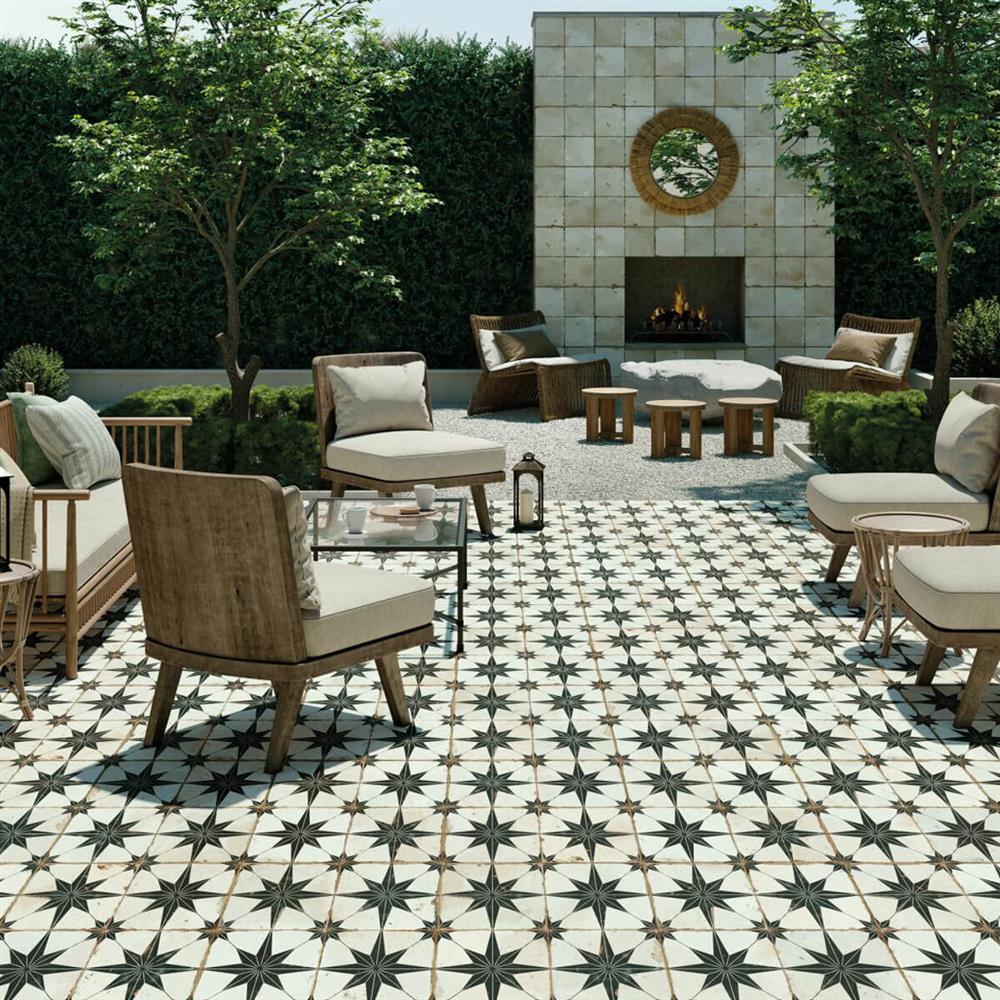 1. Adding value to your home
One of the biggest draws for materials like limestone and marble is the amount of value they add to your home.
In fact, natural stone tiles in particular are widely considered the hallmark of expensive walling and flooring, and you'd be surprised just how much a tile set of this type could increase your property's value.
Of course, that's not to say a brand-new installation of porcelain tiles or outside paving slabs won't also add to your property - any set of new tiles will go a long way to catching the eye of prospective buyers by making your home seem fresh and new.
2. An updated look
If your current wall or floor tiles are looking dated, then changing them out for a new material, colour, or layout is one of the best ways to update the style of the room in question with something more fitting to the aesthetic of your property.
Whether this is an entire tile overhaul or simply an update to your shower wall or kitchen backsplash, a new tile set can do wonders for a room's atmosphere, giving it a more polished and refined appearance overall.
3. Good weather
While you might think that the weather outside plays very little role in when you should install new tiles inside your home, there's one key reason why summer is the best time to do so.
Dry weather means less moisture in the air, and less moisture in the air means that your tile adhesive will dry faster, meaning your tile installation will be finished that much quicker. Plus, a shorter project means you can spend less time tiling inside and more time relaxing outside.
4. Cheaper rates
Here in the UK, warmer weather often means you can get cheaper installation quotes, with many contractors and tile supply companies offering rate decrease to their customers, which can naturally result in big savings.
Some tile supply companies will also offer steep discounts on tile and installation supplies at this time of year, which makes summer the best time to install new tiles If you want to keep your project within budget.
These are our top reasons to change out your tiles, but there are plenty more out there for you to look into! Get in touch today if you have more questions on swapping out your tiles, and don't forget to explore our full selection of tile advice guides for extra tiling information and inspiration.
Share post