£27.90 / box (£27.90 / sqm)
Available in
20 x 20 cm - IN STOCK
Delivery from Wed 6th December
Add the recommended 10% for cuts and wastage
PLEASE NOTE: Avoid the expense & inconvenience of reordering. We strongly recommend you add at least 10% to your calculated area to be tiled to cover cuts, breakages and damages. All tiling jobs incur this type of wastage – don't be left short!
Nationwide express delivery
Order 3 free samples
We are here to help - Call our team on 0161 277 6850
About this product
Terrazzo Bianco is a stunning imitation of the composite material made from marble chips and cement known as terrazzo – a product invented in Italy. Multicoloured chips are scattered across a background of smaller white pieces, creating a lively, artistic effect.
The mix of black, white, and blue-grey works beautifully together, creating a dynamic pattern which brings bags of character wherever you're featuring it.
A modern take on a traditional tile-making practice, these tiles are ideal for both walls and floors, enriching any room with a vibrant Mediterranean feel. Thanks to its remarkable durability, it's a tile which works perfectly throughout the home.
Terrazzo Bianco Patterned Tiles is perfect for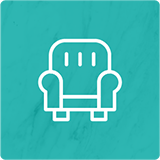 living area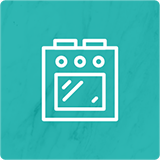 kitchen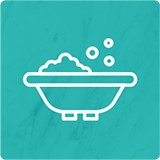 bathroom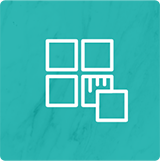 wall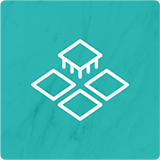 floor
Features
| | |
| --- | --- |
| Material | Porcelain |
| Surface finish | Matte [Natural] |
| Rectified Edges | No |
| Weight | 20kg/sqm |
| Durability | High |
| | |
| Ongoing maintenance | None |
| Suitable with underfloor heating | Yes |
| Suitable for external use | No |
Installation and care
Adhesive
White rapid-setting flexible adhesive is recommended - standard setting adhesive is also suitable.
Sealing
Matte tiles like Terrazzo Bianco do not require sealing during installation.
Grout
Only use fine grain grout. See fixing/ancillaries section for grout alternatives.
Cleaning
General household cleaners are acceptable but for the best results use a product specially formulated for Porcelain Tiles. We recommend LTP Porcelain cleaner available in the fixing section.
Tolerances & Fitting
Porcelain tiles & porcelain paving slabs are subject to manufacturing tolerances in relation to size, flatness and squareness. Please be aware that not all tiles/slabs will or can be perfectly the same size, flat or absolutely square. The standard governing manufacturing tolerances is EN14411. In relation to flatness, for example, a tile or slab can have an allowed curvature of +/-2mm measured at the centre of the slab using a straight edge across the entire slab. It is not possible to accurately measure flatness by putting two tiles face to face as this doubles any visible curvature. For more info, feel free to call to discuss with an expert.
Delivery
Pallet Deliveries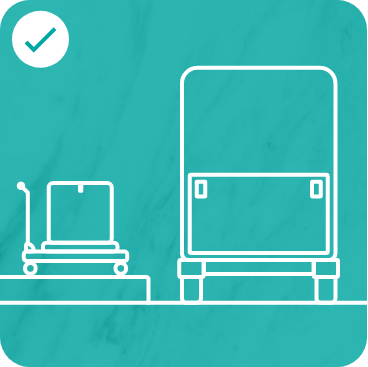 Kerbside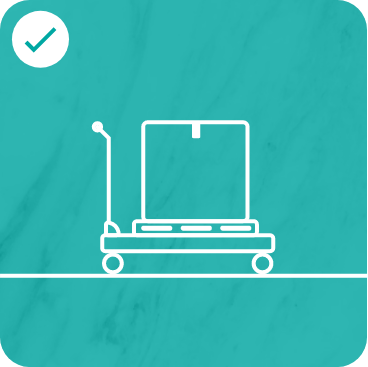 Flat Surface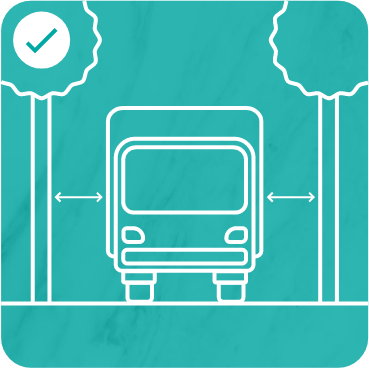 Unobstructed Space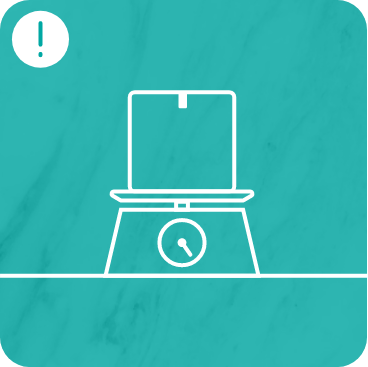 Heavy Load
Typical delivery times are 2 - 3 Working Days
We deliver throughout the UK except for Northern Ireland.
Deliveries are made on pallets and offloaded to the nearest safe point of entry to your property aka "Kerbside". The delivery driver is unable to take the tiles into your house.
We can deliver on a day of your choice, although this will typically be 2 - 3 working days after your order has been placed. Delivery is charged by the pallet and starts from £35 / pallet.
Somebody must be present on the day of delivery to accept the order - re-delivery charges may apply for failed deliveries.
A "delivery calculator" is provided underneath the Order Total once product quantity has been entered. Certain postcodes in IV KA KW PA PH & PO are not charged at standard rates. Please call to check.

CALL OUR TEAM
0161 277 6850
Or
SEND A MESSAGE