This month, we welcome Molly Woodward-Moor as Stone Superstore's Creative Director. Molly will be bringing you trend insights from around the world, the latest news in the industry of stone and tiling, and exterior and interior design advice, right here on our blog.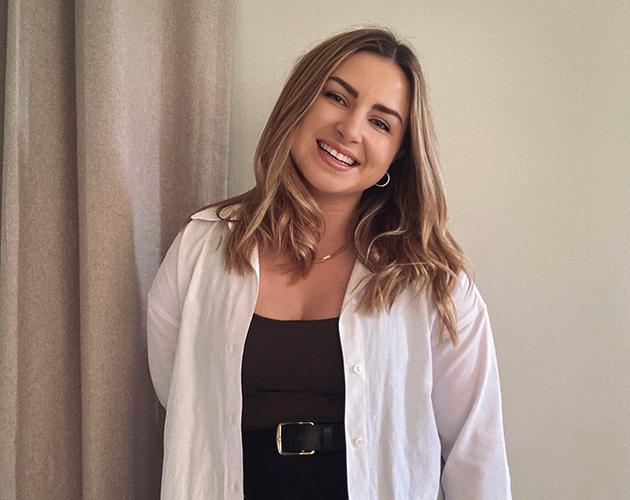 With a background in Interior Design, including a first class degree and over 6 years industry experience, Molly joins us from an award-winning digital creative agency where she was responsible for designing visual and written creative marketing content for some of the UK's leading retail brands, including John Lewis, The White Company, Magnet Kitchens and Wickes.
In her spare time, more often than not, you can find her out & about in Manchester with her rescue Dachshund, Maya. She also enjoys cooking, checking out the newest bars and restaurants, and, when time allows, setting off to international art and design shows on the hunt for the latest trends and inspiration.
Molly brings with her a wealth of design and home development knowledge, and expert industry insight. With a keen eye for tiles, palettes and trends, she enjoys sharing advice and is passionate about interiors. So, if you're looking for inspiration for your next tiling project, stay tuned!
To kick things off, we asked Molly to select some stand-out Stone Superstore product highlights from our various tile ranges:
---
Top on-trend tile: Venezia Bianco Porcelain Tiles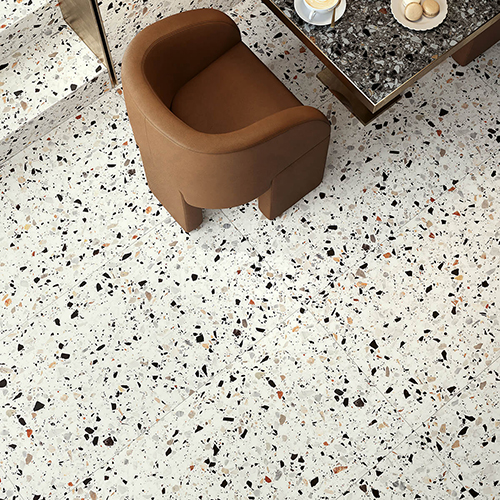 "Terrazzo-effect tiles have grown in popularity over the last couple of years, offering an affordable and durable way to adopt the popular trend, and they're not set to go anywhere.
Known as a timeless statement, these tiles work wonderfully in both contemporary and traditional settings, for a unique look with tonnes of personality. The flecks of differing colour in our Venezia Bianco Porcelain Tiles make them a versatile option when choosing accompanying colour-schemes.
I would suggest pairing these tiles with clean white décor, for a bright and airy look, or alternatively, dusty greens or earthy tones to compliment the natural terracotta flecks."
---
Top outdoor tile: Atmosphere Grey Decor Porcelain Paving Slabs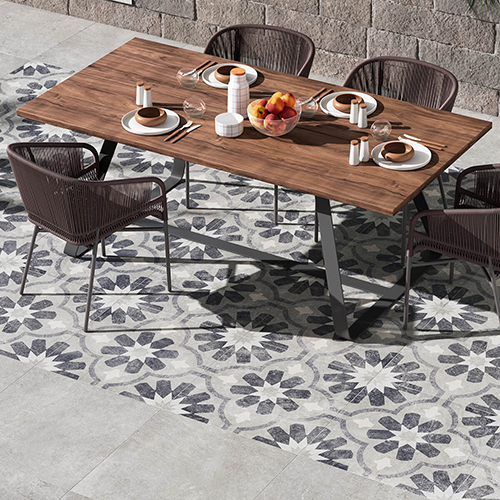 "Living in an apartment, I often find myself guilty of serious garden-envy when seeing customers' exterior projects! My dream garden would be a sunny sanctuary, and these Atmosphere Grey Decor Porcelain Paving Slabs are a fantastic way of bringing Mediterranean style to your space.
They look fantastic added to a smaller backyard space, or paired with our matching plain Atmosphere Grey Porcelain Paving Slabs – especially when used to zone a seating or terrace area."
---
Top metro tile: Venetian Hunter Green Metro Tiles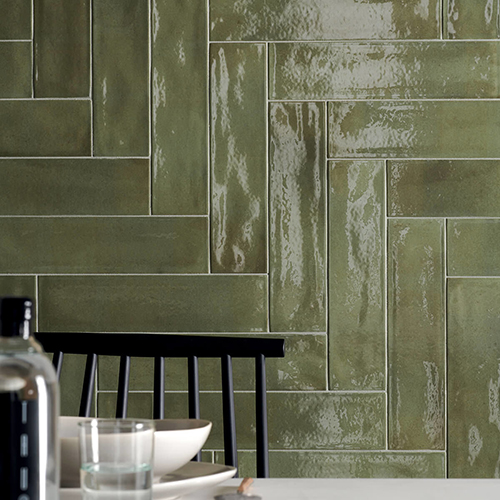 "Metro tiles are always a firm favourite of mine, as they're such a versatile choice. Consider exploring different laying patterns in your project to offer different looks: herringbone or classic brick for a traditionally timeless look, or vertically stacked or basketweave for more of a graphic, modern style.
Our Venetian Hunter Green Metro Tiles showcase a stylish handmade effect in a beautifully rich olive-green shade: a natural, on-trend colour that will bring calm and sophistication to any scheme."
---
To find out more from Molly in the upcoming months, be sure to keep up to date with our blog and advice pages here at Stone Superstore.
We look forward to bringing you all of the latest advice & insights in the world of tiles, trends and beyond.
Share post