Placing among the most popular and versatile tile types, metro tiles are a great addition in any home, and can be used to add character and personality to your bathroom, kitchen, or living areas. But if you've never tackled a tiling project, it can be tricky knowing where to start!
In this article, we've outlined the most common metro tile patterns, and provided ten of our favourite metro tile ideas for you to adopt in your own home! Alternatively, if you're interested in diving straight in, check out our full range of best-selling metro tiles.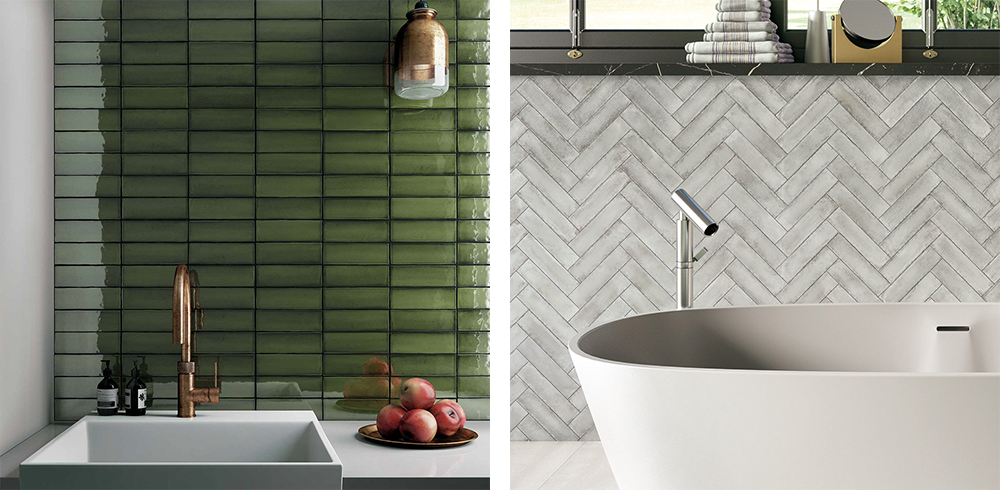 Babylon Olive Metro Tiles (Left), Camden Cloud Grey Metro Tiles (Right)
Metro tile pattern ideas
Before we delve into the colour and texture considerations you might want to make, discover the four most common metro tile laying patterns, from brick bond to herringbone. Of course, if you've any questions about which style to choose, we're always happy to offer advice!
Brick bond design
Perhaps the archetypal metro tile laying pattern, a brick bond design mimics bricklaying – that is, lining up your grout lines on alternating rows. Brick bond is relatively straightforward to achieve in your bathroom, kitchen, or living area, and works effectively with all sizes.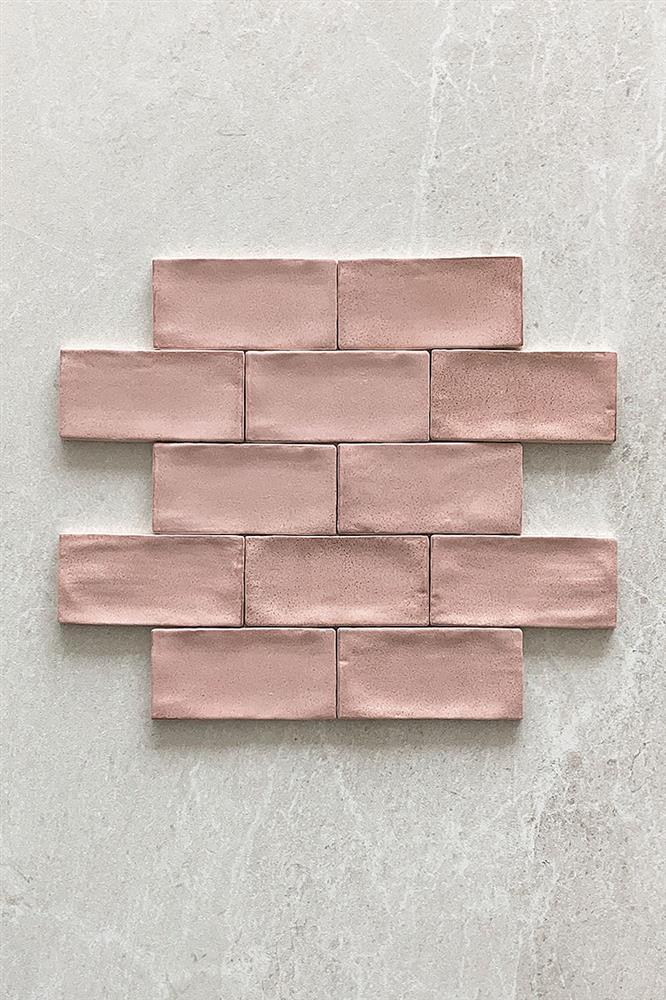 Horizontal metro tile design
A straight metro tile design aligns each row of tiles and grout lines. This is a classic wall tile design that helps to provide uniformity and consistency and complements any style of home.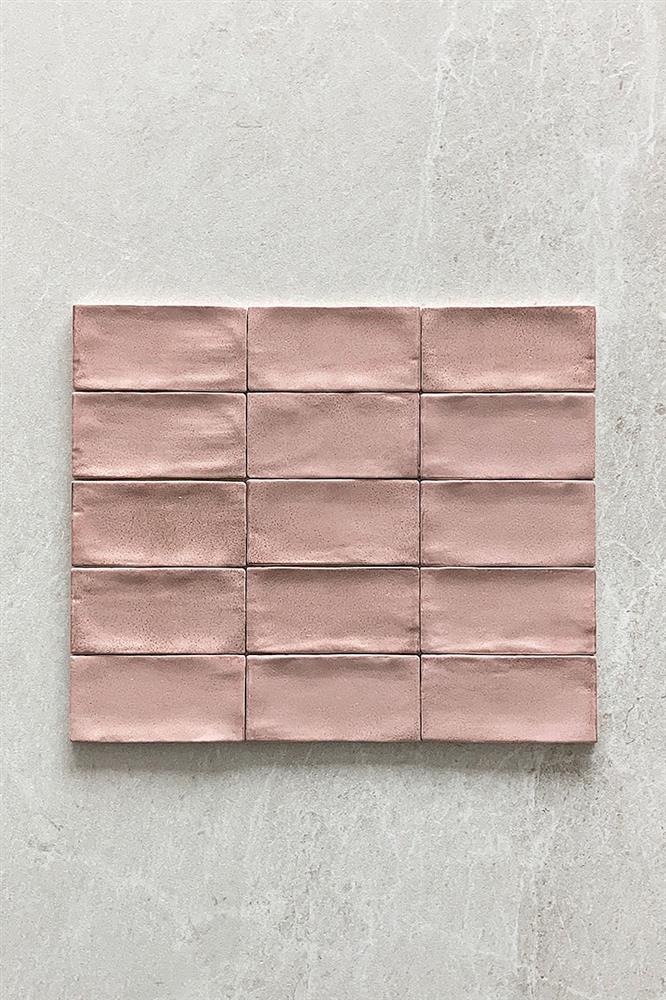 Vertical metro tile design
Unlike brick bond and other horizontal layouts, a vertical design positions your metro tiles on their short end. This can draw focus upwards and make your space feel taller and has become a popular design choice in contemporary homes.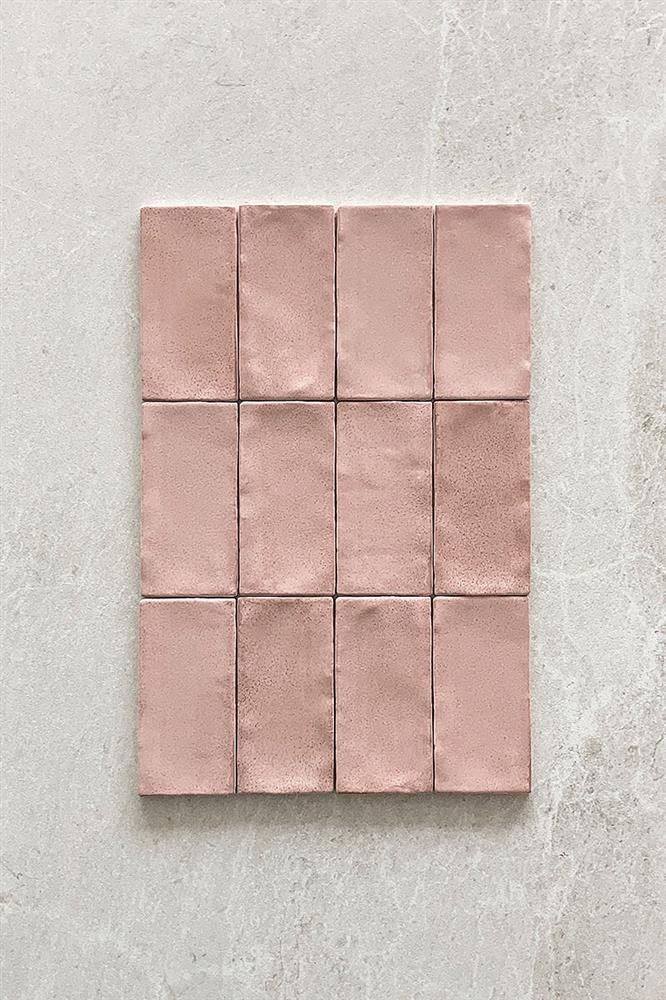 Herringbone metro tile design
A herringbone metro tile pattern is one of the hardest to achieve but looks great in any home. It involves laying your tiles at 45-degree angles, alternating direction as you climb up your wall, and offers character to your bathroom, living area, or kitchen.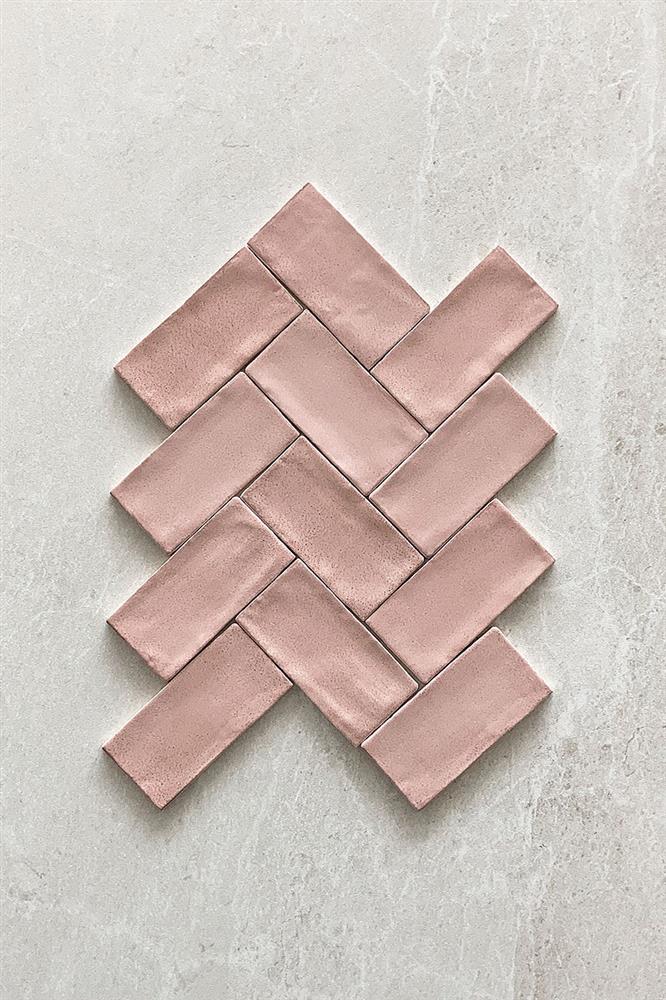 Basketweave metro tile design
Basketweave patterns work by grouping two or three suitably sized tiles and alternating the laying direction by 90 degrees, to mimic the illusion of a weave-effect. This creates a graphic, modern style that will add interest and elegance to any wall space.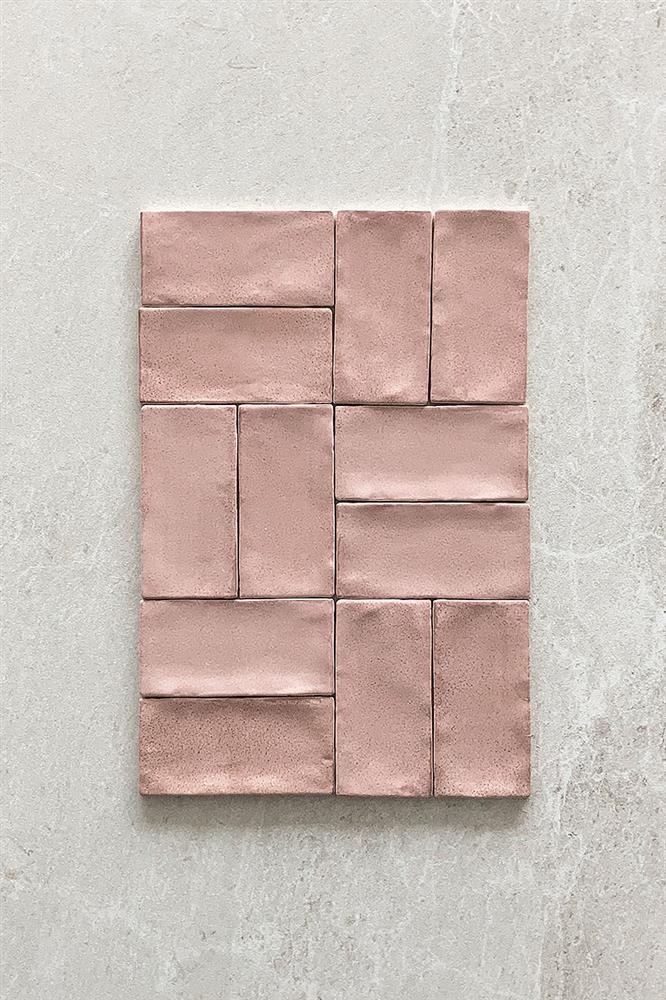 Metro tile inspiration
We've picked out ten of our favourite metro tile bathroom ideas and kitchen designs to inspire your next tiling project. Of course, while we might have suggested a certain tile pattern for a few ideas, you can always choose the tile layout you love most!
A striking feature wall
Metro tiles can be used to effectively create a stylish feature wall and give your space a focal point that immediately grabs attention. No matter the pattern, colours, or textures you choose, a feature wall will instantly add another dimension in your bathroom or kitchen.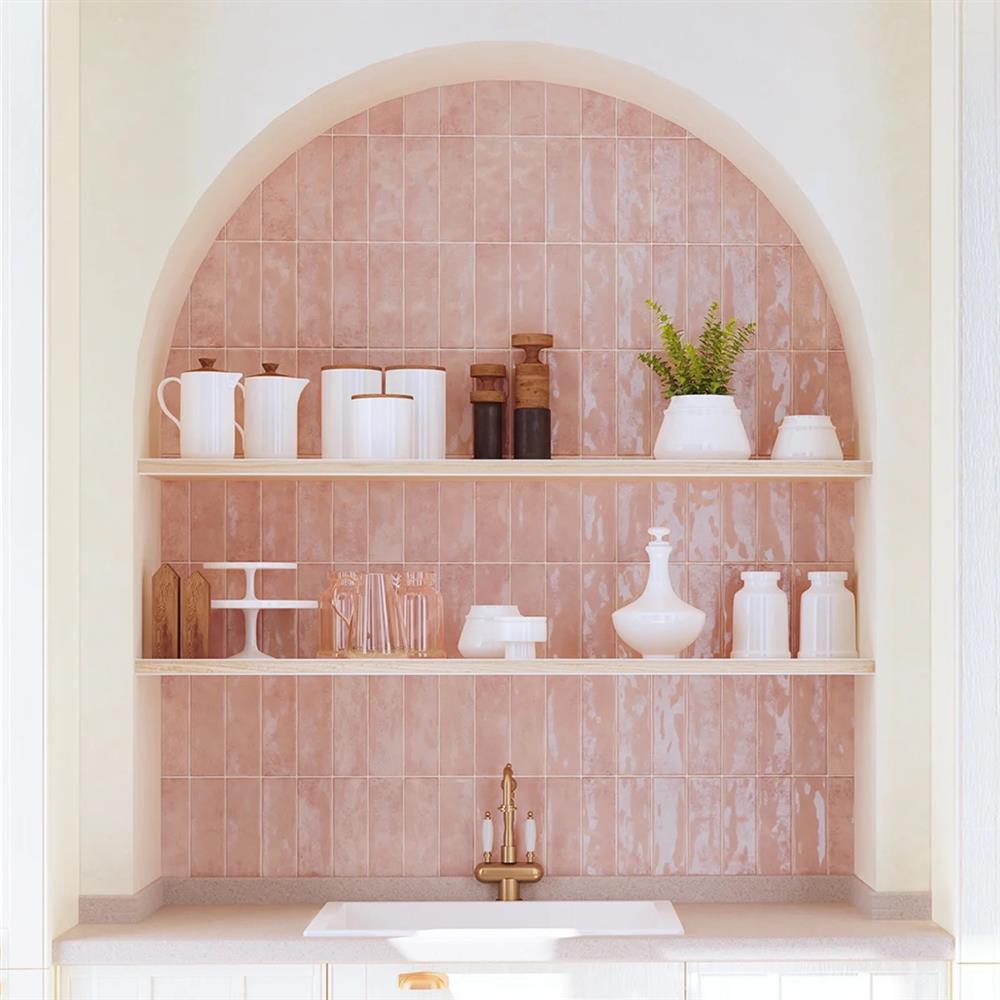 Colour in a small kitchen
Typically, you'll find that a lot of small metro tile kitchen ideas advocate for lights and whites, to give the impression of space, but don't be afraid to tile a statement backsplash or stylish feature wall using colourful, contrasting shades that draw focus. Take inspiration from your accessories and appliances, and match your wall tiles, from yellows and reds to blues and greens.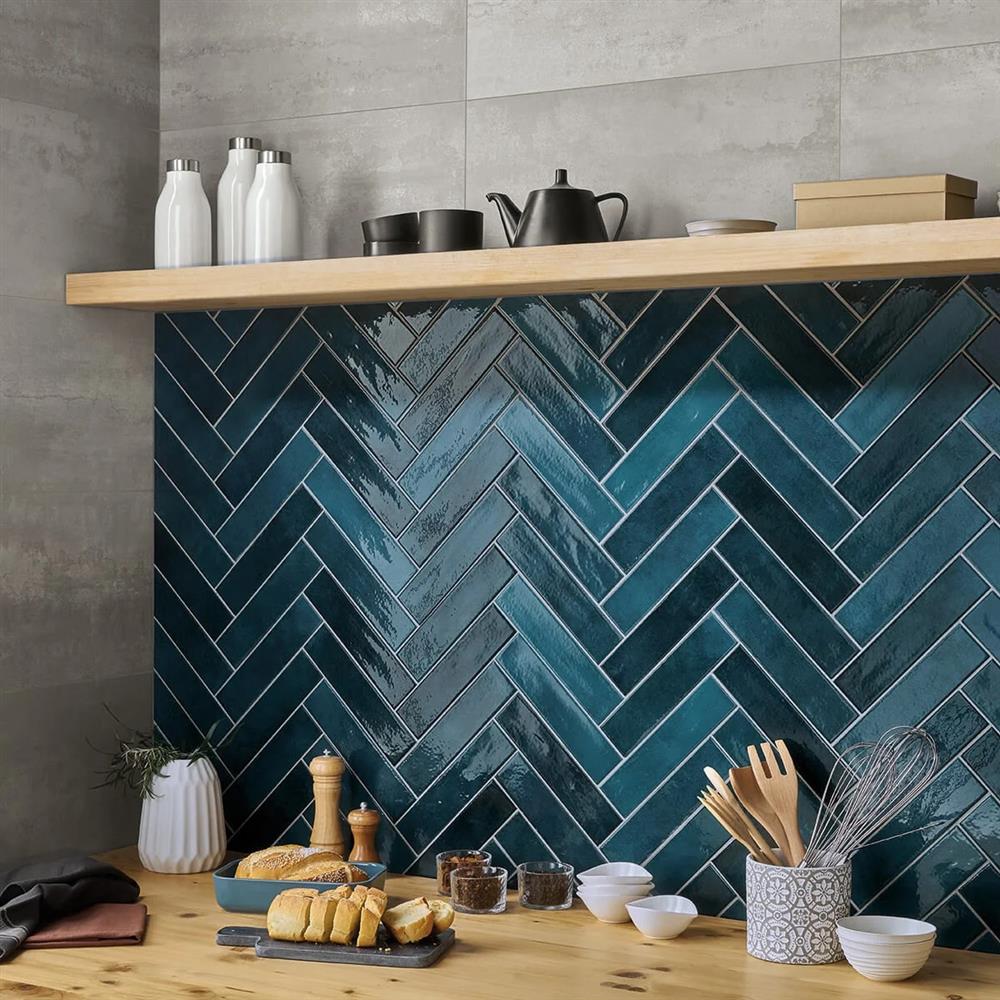 A white-on-white finish
Pairing white metro tiles and white grout is a bold style choice but can look incredible as a stunning statement wall or kitchen splashback - matt tiles in particular can elevate your room's sense of elegance. Though, don't be afraid to adopt the design on multiple walls in a small bathroom or kitchen to give the impression of space!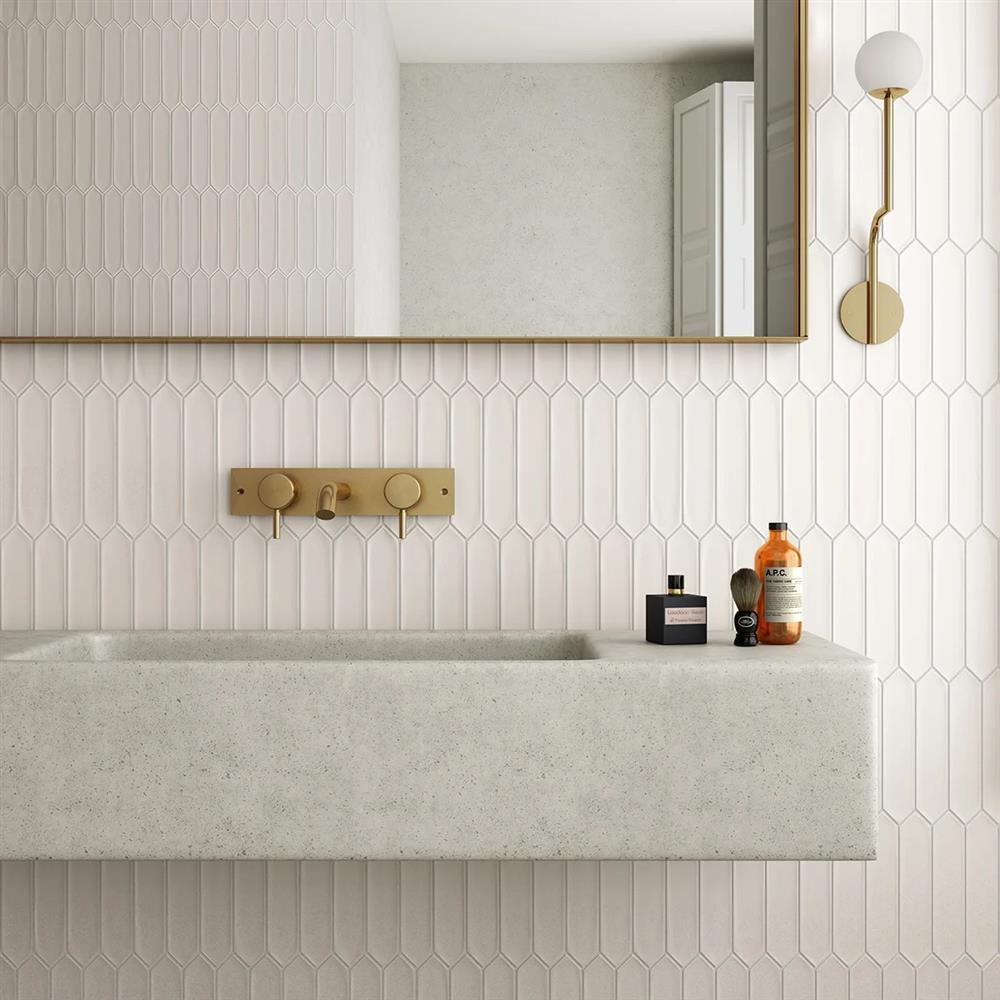 Incidentally, you can also achieve the opposite look with a black-on-black design, with dark tiles and grout adding striking drama to your bathroom.
A monochrome makeover
Alternatively, instead of white on white, why not consider a monochrome metro tile design for an elegant, contrasted finish? Whether you opt for a white-tiled and black-grouted brick bond design or two-tone herringbone, a monochrome black and white tiled wall is timeless and chic.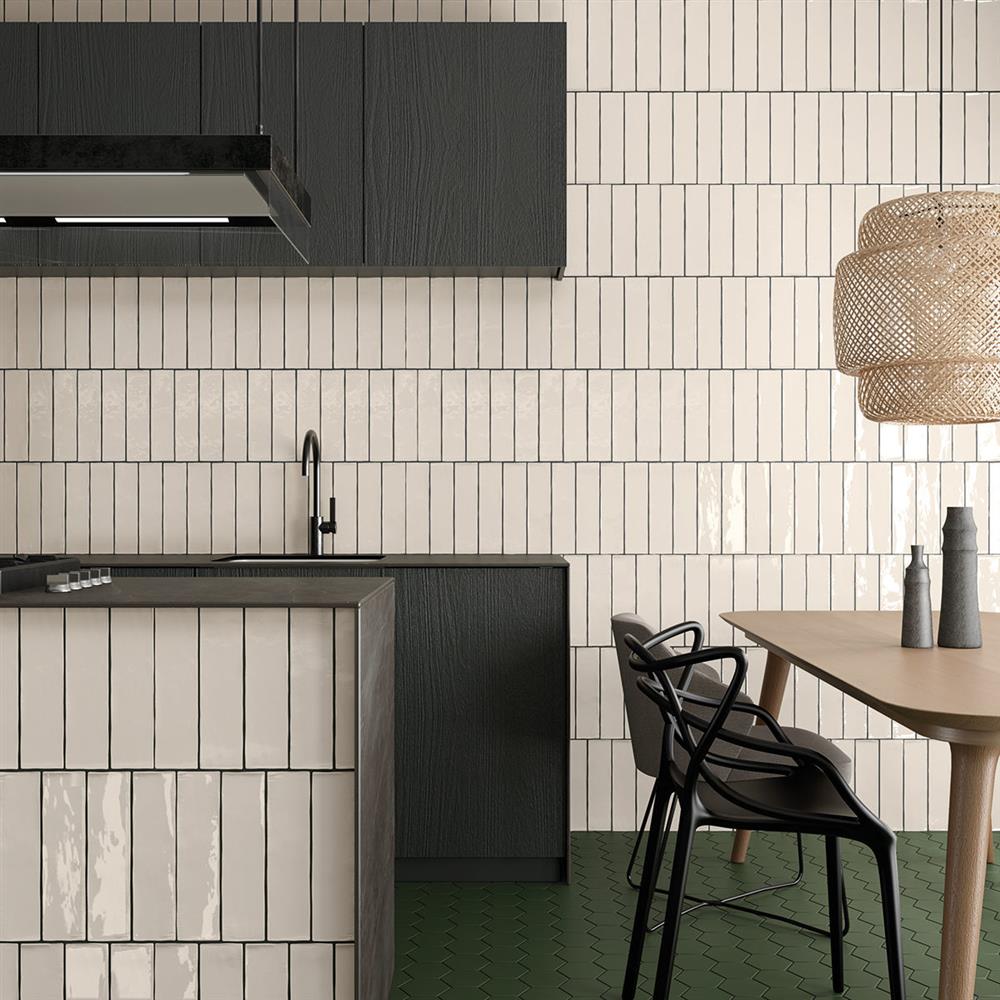 Complement an industrial layout
Complement metallic bathroom and kitchen features with terracotta coloured metro tiles that pop against black accents. This rustic finish can either complement an industrial-style layout or offer stylish and colourful contrast in a sleek, contemporary home.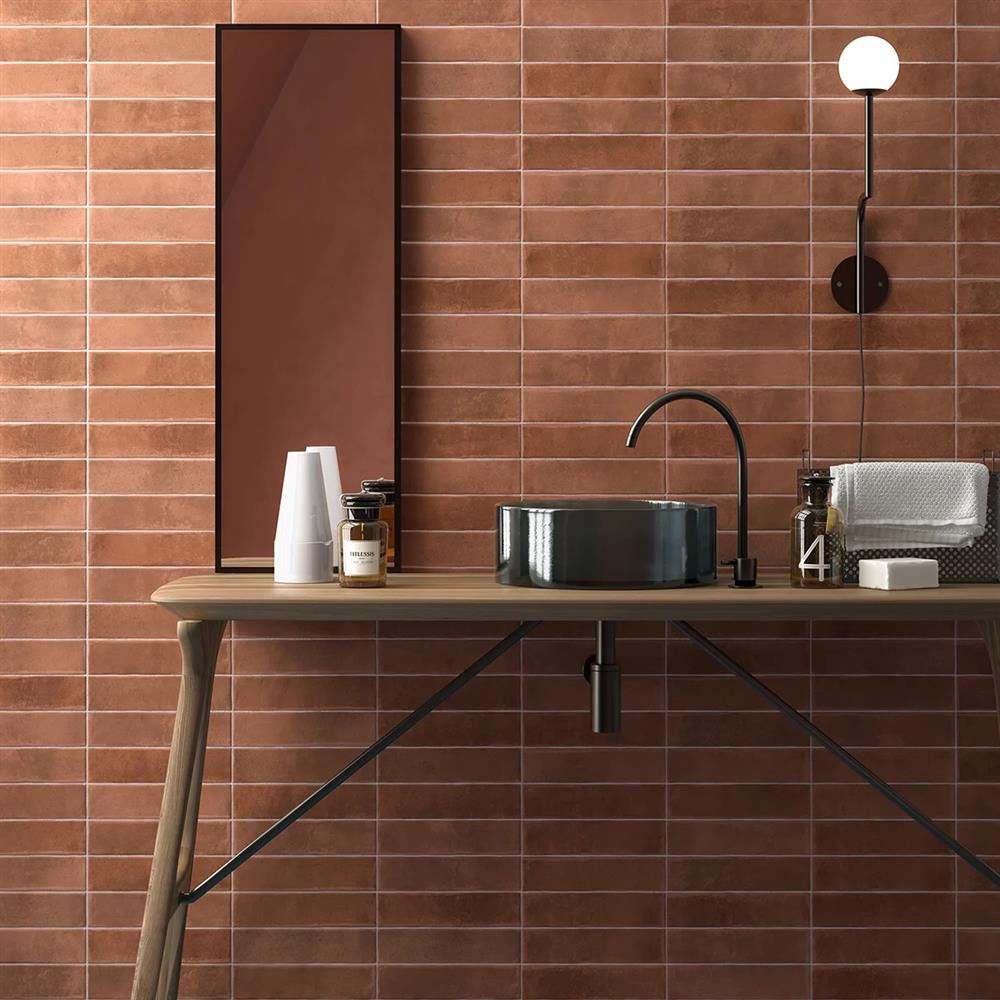 Handmade-effect tiles
Give your home a chic, rustic finish with handmade-effect metro tiles that deliver the aesthetics of Zeleige ceramic tiles with the benefits of porcelain. Consider styling your handmade-effect tiles in a herringbone pattern to add classic style to your bathroom, en suite, or wet room.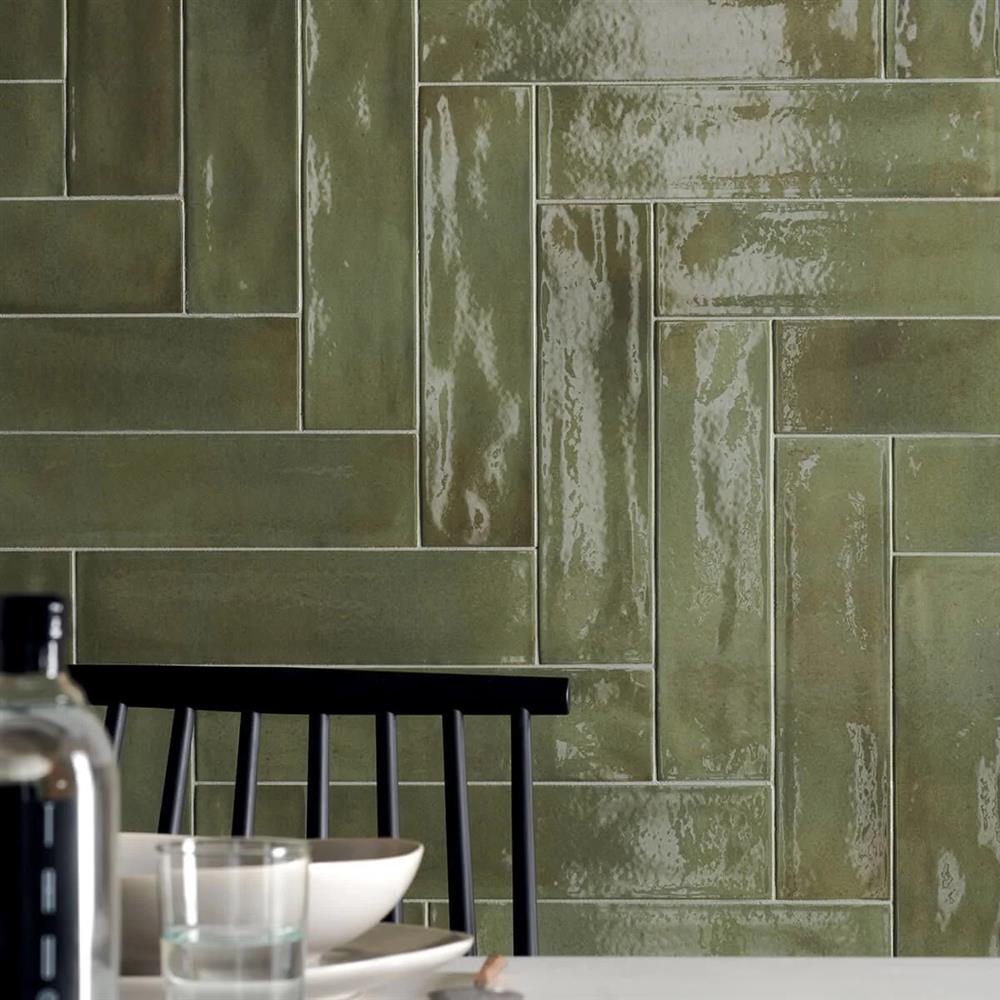 Deliver deep, dark tones
For a luxurious finish in your bathroom, consider choosing deep and dramatic blue or green metro tiles, finished with a contrasting white grout to add definition to your design. One of the more glamorous metro tile bathroom ideas on our list, this style suits vertical, brick bond, or herringbone layouts.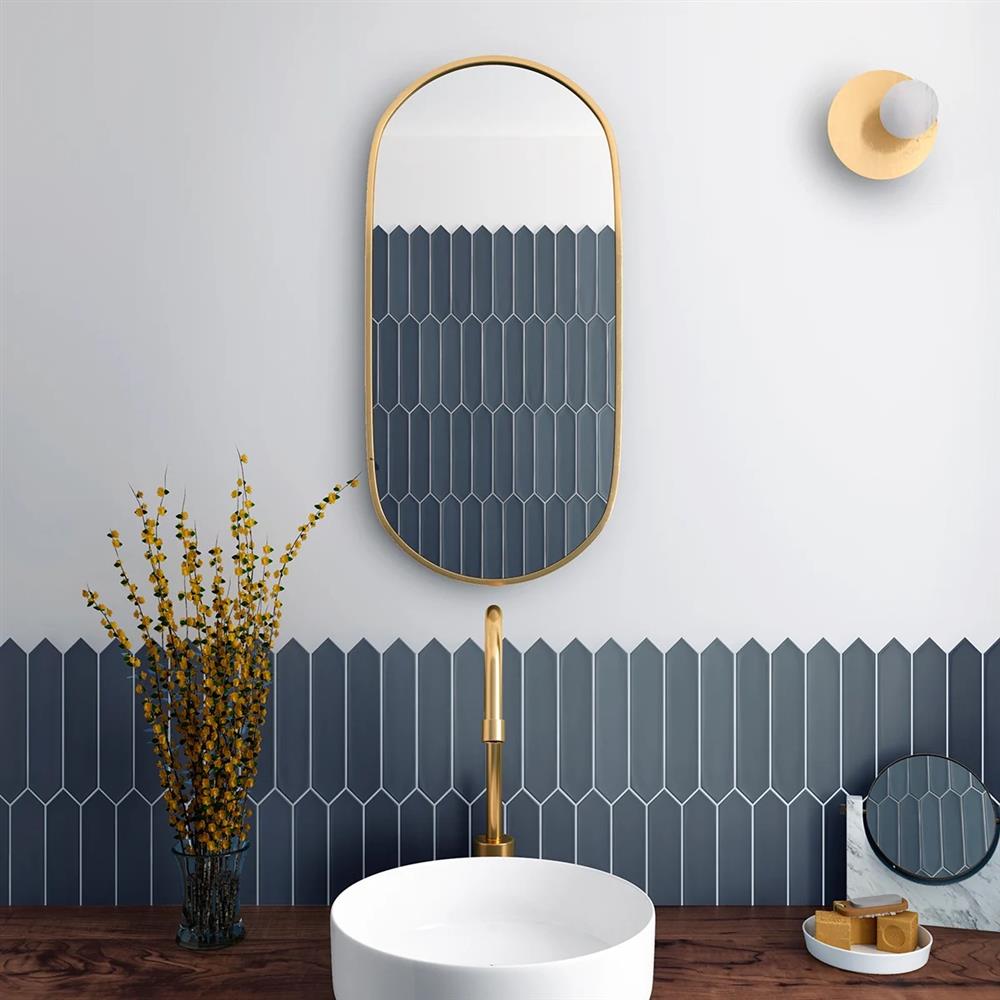 Two-tone wall tiles
Two-tone has long-been a popular interior style choice, and it's not going anywhere. Choose a couple of metro tile colours you love and combine them to complement your character and give your bathroom, kitchen, or living area a colourful contrast.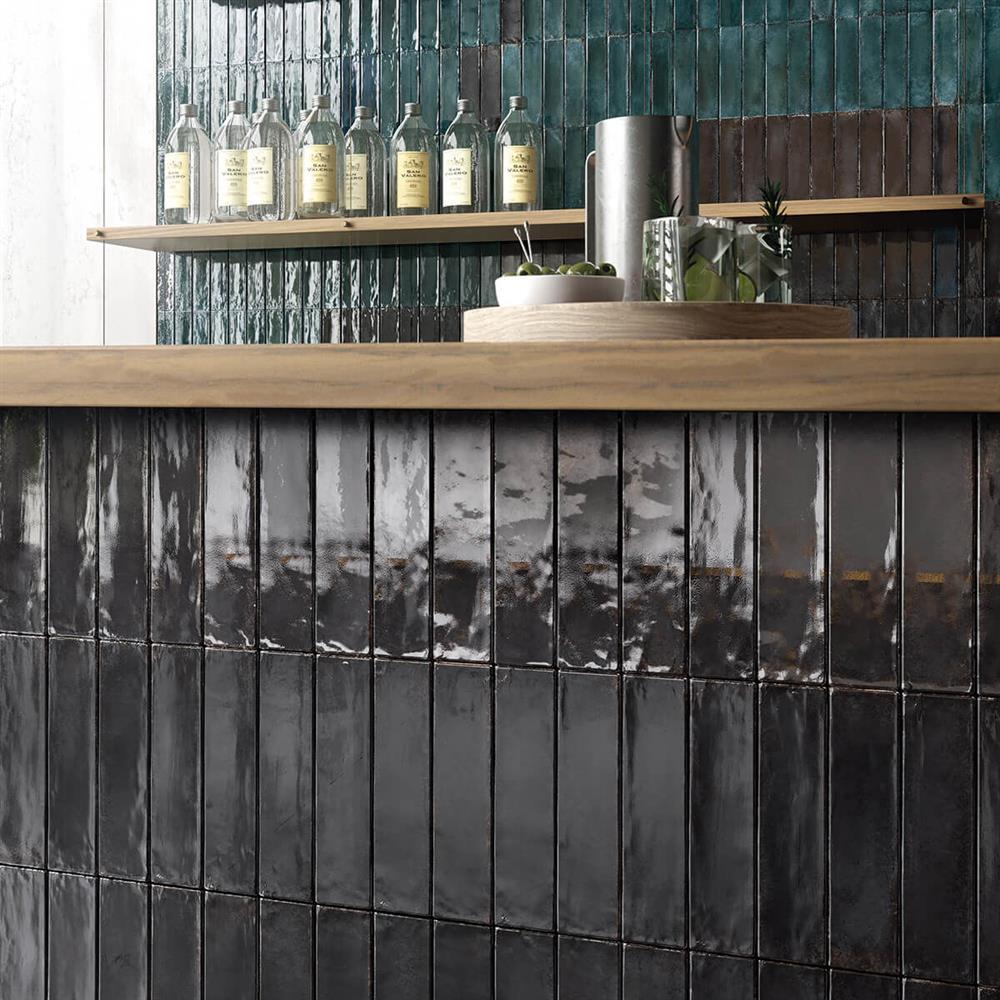 Contrasting floor and wall tiles
Patterned floor tiles can have an immediate impact in any room and look great across traditional and contemporary design schemes, but what about your walls? After all, the last thing you want is to make your space feel crowded! Fortunately, there's a simple solution. Let your floor do the talking with elegant wall metro tiles that offer subtle contrast. Think chic white or cream tiles with matching grout, for a timeless finish.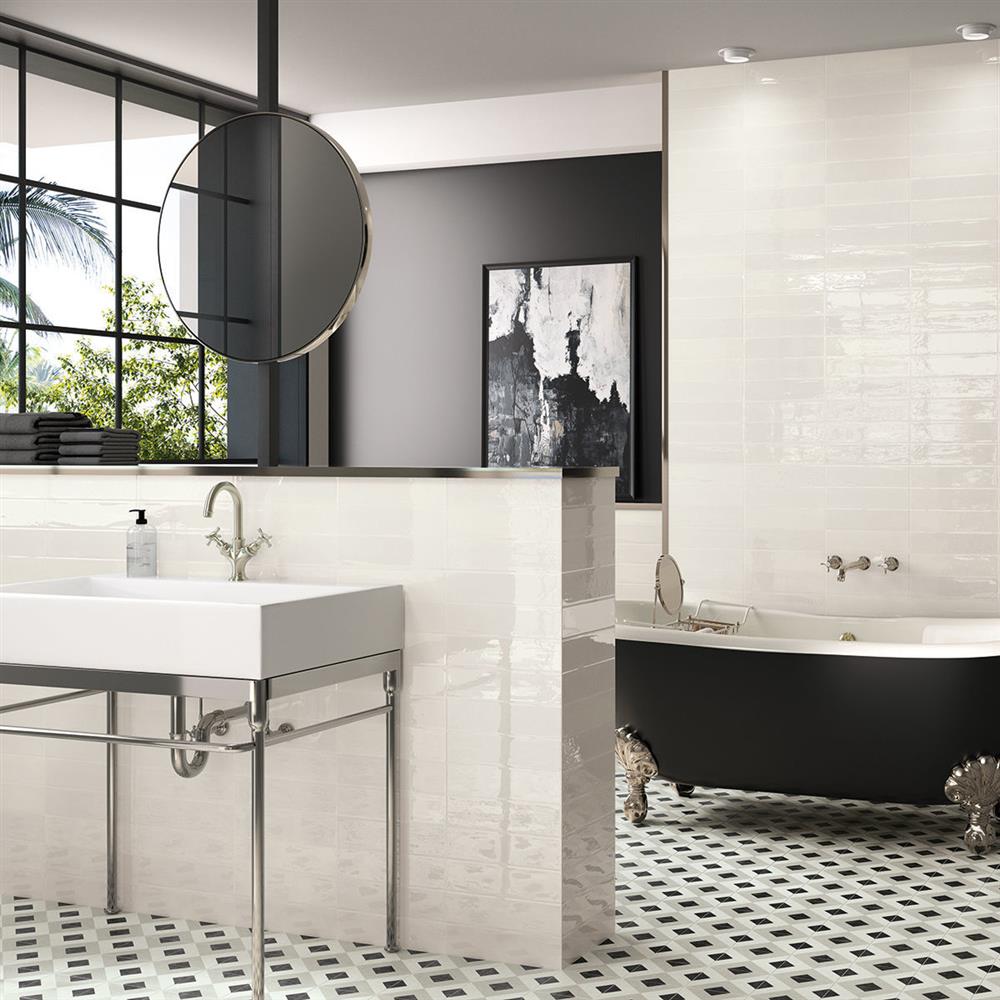 Glossy bathroom metro tiles
For a polished finish, consider opting for glossy tiles that effortlessly reflect the light around your room (for maximum effect, choose white or light tiles, too). What's more; glossy tiles are easy to clean, making them the ideal choice for messy bathrooms and kitchens.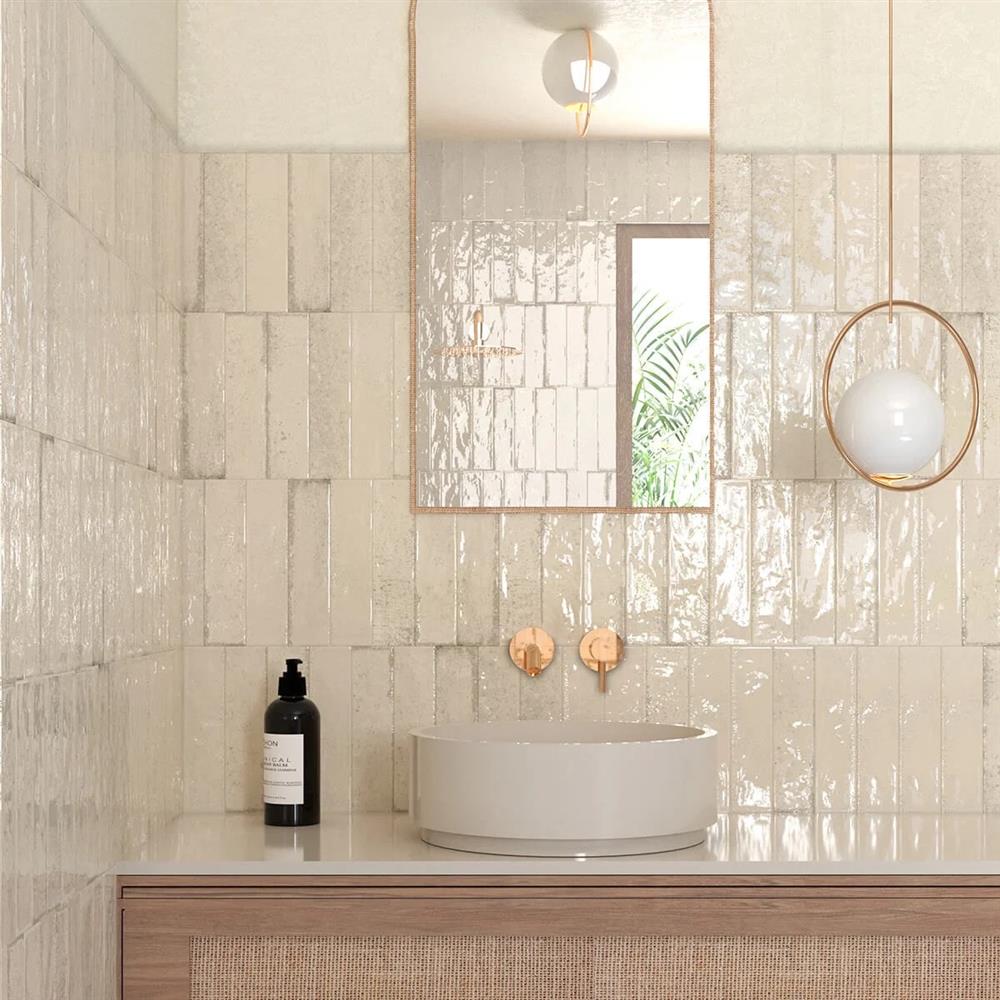 Hopefully, you now feel fully equipped to take on your next metro tiling project! If you're feeling inspired, discover even more tile choosing advice, or get in touch with our team if you've any further questions.
Share post