Typical Delivery Time is 2 to 3 Working Days
*******************************************************************************************
Pallet Deliveries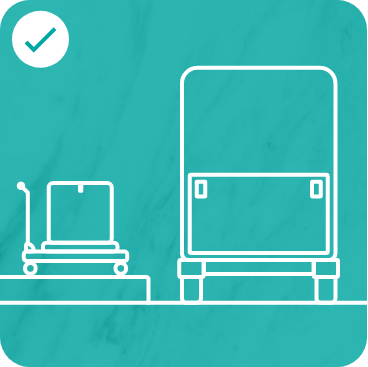 Kerbside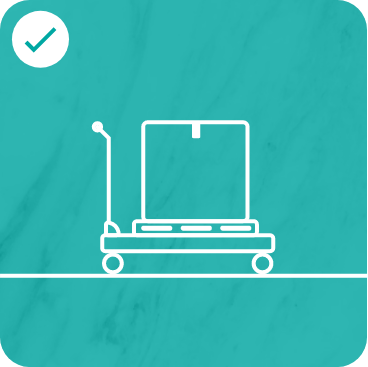 Flat Surface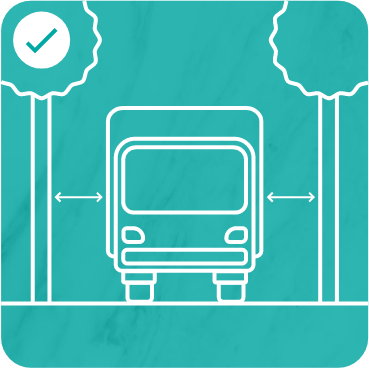 Unobstructed Space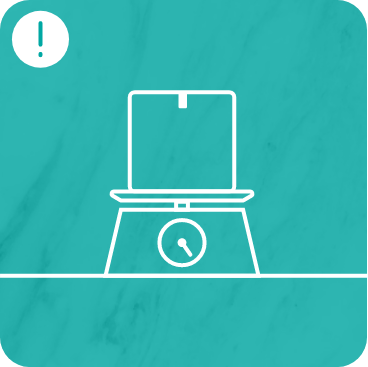 Heavy Load
Natural stone tiles are heavy and delicate. Below are specific details covering all aspects of how your tiles will be delivered and what to do in the unlikely event of any damage being caused in transit.
Packaging
Tiles are usually packed in wooden crates which are then placed onto heavy duty pallets for delivery. They can also be delivered laid flat on heavy duty polystyrene placed on a pallet. We use outside companies that are part of the national "pallet network" for deliveries. Each pallet has a weight limit of 1000kg. If the total weight of an order is above 1000kg the remaining items will be allocated to one or more pallets.
Paving Free Delivery
All patio pack paving products qualify for free economy delivery. Deliveries typically take 2-3 working days from the day of dispatch depending upon exactly when the order is placed.
Fixed single sized paving is also available to purchase by the square meter. These products do not qualify for free delivery.
All delivery procedure details below regarding delivery vehicles, offloading and "on the day of delivery" are the same for all paving products.
Delivery Costs
Each pallet incurs an individual delivery charge. Charges are calculated using the delivery service requested (next day, economy etc) plus any additional services - see below. Due to numerous factors, we cannot guarantee the exact delivery date although we use all reasonable efforts to deliver the goods on the requested day. Basic delivery costs can be found below. Please call the sales team for a more precise quote. Delivery costs are calculated using our carriers "postal zones" — typically there are 3 zones:
Delivery prices
Local to Manchester — approx £35 per pallet.
Most other areas in the UK — approx £65 per pallet.
Inner London and south coast areas — approx £75 per pallet.
Economy Service
This is our current delivery method. Your order will typically be with you within 2-3 working days from date of dispatch. Deliveries are made anytime between 8am and 6pm, Monday-Friday. All deliveries are subject to our standard T&Cs and are made using 3rd party hauliers - please do not book tilers for the day of delivery as we cannot absolutely guarantee the date and time of delivery.
Postcode Exclusions and Surcharges
Certain postcodes throughout the UK, primarily areas that are on the fringe of the country, attract higher rates. If your postcode falls within any of the following codes, please call the office to confirm the delivery rate. IV KA KW PA PH PO.
Saturday Delivery
You can request a Saturday delivery. The charge for this is a flat fee of £45 on top of the standard delivery charge. Saturday deliveries are only made between 8.00am and 12.00pm. Saturday deliveries are not always possible.
On The Day of Delivery
Our haulier's drivers will typically call you on the day of delivery to let you know when they will arrive with your goods. Whilst we request that all our customers are called on the day of delivery, the drivers are not contractually obliged to do this.
The buyer or the buyer's representative must be present at the delivery address on the specified date. If no one is present at the time of delivery, the goods will be returned to the haulier's depot and they will not re-deliver them until given specific instructions to do so by StoneSuperstore. A re-delivery charge of £40 per consignment is chargeable for non-delivery to cover additional haulage.
Late Delivery
Due to numerous factors out of our control (bad weather, faulty vehicles, high traffic etc) very occasionally your goods may not arrive on the nominated day. Please do not arrange to have tiles delivered on the day or the day before you have tilers booked just in case there are any problems. If we fail to make delivery on the specified delivery date this shall not constitute a breach of our terms and conditions and we will not accept any liability for any consequential loss incurred due to late delivery.
Delivery Vehicle
Natural stone is very heavy and as such deliveries are made using large lorries. You will be asked about restricted access at the time of order. We must be notified of any restricted access details prior to dispatch as we can request a smaller vehicle if necessary. All deliveries are made using a tail lift vehicle. This is a platform at the back of the vehicle used to lower the pallets down to the ground. Delivery will generally be KERBSIDE depending on the vehicle used and the access to site. Deliveries directly onto customer's drives will be at the driver's discretion — they will do their best to assist you in getting the goods to the nearest desirable point. If there are access problems such as uneven ground, narrow lane and driveway or overhanging trees, the goods will be left in the nearest easily accessible and safe access point for the address stated. The delivery driver is not able to help you move the goods from the point of delivery to any other part of your property.
Damage In Transit
Goods must be inspected upon delivery. There will be a large red sticker on each pallet asking you to check the consignment. Whilst we do not expect you to check every piece, we do ask you to look for visible damage. If there is visible damage of any description, you must mark DAMAGED GOODS on the delivery note and NOTHIING ELSE.
Customers must inform us directly (in addition to signing the delivery note which we may not see for a further 3 days) within 24hrs if any of their goods have been damaged during haulage. Please note that we take 8 photographs of each order whilst the order is being processed in our warehouse, and just prior to dispatch. This enables us to provide evidence of the consignments condition prior to delivery so that we can make a claim against our hauliers in the unlikely event that any damage occurs in transit.
We must have exact quantities of any damaged tiles within 48hrs. We will then organise replacements immediately as long as they have been signed for as damaged. If the goods are signed for as in "good condition" and later found to have been damaged and that damage was caused in transit then we cannot make a claim against the haulier and we will not be able to replace the damaged goods "Free of Charge".
It is vitally important that whoever is signing for the goods adheres to the above. If the goods will be received by a 3rd party i.e. a builder or builders representative, please ensure they follow the instructions on the large red sticker.
Photographic evidence of ALL damage will be required to aid with any insurance claim against the haulage contractor.
Other Damage to Goods
Very occasionally minor damage to tiles may be found after they are unpacked. Please remember that Stone Tiles are a natural product. All natural stone will have some level of blemishes, veining, chipping and pinholes. These are positive characteristics – absolute perfection in natural stone is not possible and shouldn't be sought! Your order must contain at least 10% extra for "cuts & waste" i.e. for extra tiles that need cutting to go up against walls and ceilings. The 10% allowance assumes that ultimately 10% of the total order will be discarded in off cuts & waste. Any tiles with small chips on edges or corners can easily be used within the "cuts" without compromising the integrity of the installation.
In any event, we will only replace damaged tiles if the total amount of unusable tiles is greater than 5% of the total order
No claim whatsoever will be entered into after 48hrs of accepting delivery of goods.
Shortfall of Goods
A packing list is supplied in a "Documents Enclosed" envelope which will be attached to your goods. This will tell you what you should have. If there is any shortfall in the order, this must be noted on the delivery note provided by the haulage contractor. The quantity of any consignment of goods as recorded by the company upon despatch with photographic evidence shall be conclusive evidence of the quantity received by the customer on delivery unless the customer can provide conclusive evidence proving the contrary.
---