Available in
22mm Calibrated Patio Pack - IN STOCK
Enter no. of Packs required
Delivery from Wed 13th December
Nationwide express delivery
Order 3 free samples
We are here to help - Call our team on 0161 277 6850
About this product
Featuring attractive sandy beige and light brown tones with subtle hints of grey, the Classic Sunset Buff Sandstone paving packs will enhance your outdoor space. A stylish choice for any modern of traditional patio or terrace, these packs include 60 tiles that will provide coverage of 18.8 square metres based on using joints of 10-15mm.
The hand cut edges and riven surface accentuate the beauty of each tile while slight colour variations from slab to slab add to the stone's natural aesthetic.
These outdoor paving slabs are calibrated to 22mm in thickness. This means that each tile has the same depth (subject to industry standard tolerance of +/- 3mm) which allows for easier installation.
FREE ECONOMY DELIVERY ON THIS PRODUCT
Want to see how these lovely outdoor floor tiles will look in your garden? Order a free sample today.
Laying your paving pattern
Patio pack contents
Joint width
10-15mm
600x900
16 slabs
Calibrated thickness
22mm
600x600
16 slabs
600x290
16 slabs
290x290
12 slabs
Total
60 slabs
Classic Sunset Buff Sandstone 18.8 sqm Calibrated Paving Slab Pack is perfect for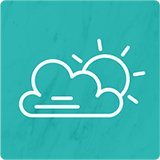 outdoor
Features
| | |
| --- | --- |
| Surface finish | Riven |
| Edges | Hand Cut |
| Weight | 50kg/sqm |
| Durability | Medium-High |
| Colour variation from slab to slab | Medium |
| Ongoing maintenance | Clean & reseal as necessary |
Installation and care
Fixing
Classic Sunset Buff Sandstone paving slabs are usually installed with a traditional sand and cement mix laid on a solid material like consolidated MOT. We do not supply standard building materials like sand and cement. You or your paving slab installer can easily source this locally from a builder's merchant or local DIY store.
Sealing
It is your choice to seal or not seal your sandstone paving. Untreated paving slabs will take on a life of their own after they have been exposed to the weather. Sealing will help prevent the ingress of dirt and algae.
Grout
Any external grade wide-joint grout can be used. Specific brush-in grouting systems have also been formulated for use with limestone paving.
Cleaning
Classic Sunset Buff Sandstone paving slabs should be cleaned with proprietary patio cleaning products. We do not recommend the use of acidic "patio cleaning" products that may damage the surface. The use of high-pressure washers is acceptable as long as the pressure is kept away from grout joints.
Delivery
Pallet Deliveries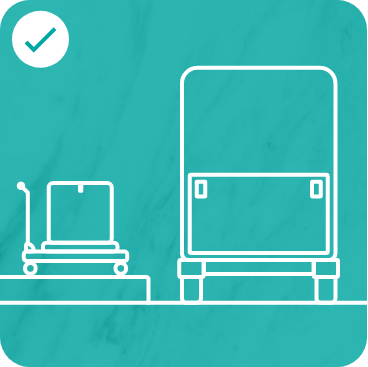 Kerbside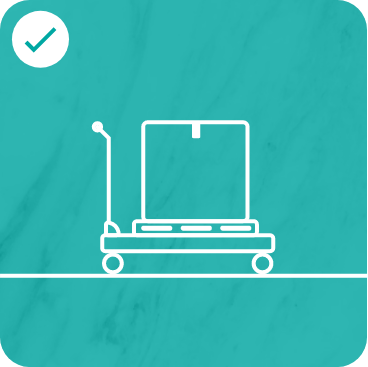 Flat Surface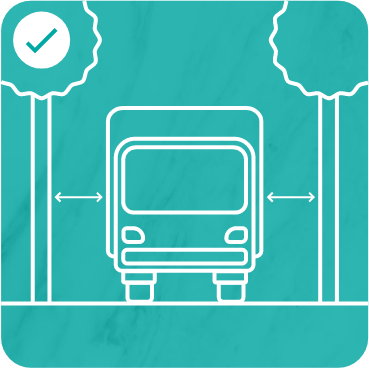 Unobstructed Space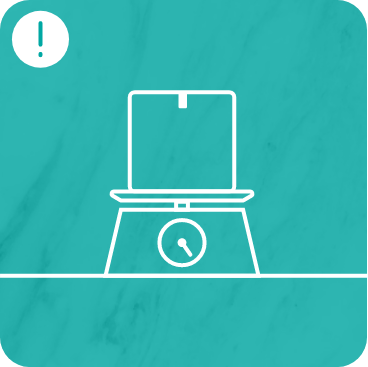 Heavy Load
Typical delivery times are 2 - 3 Working Days
We deliver throughout the UK except for Northern Ireland.
Deliveries are made on pallets and offloaded to the nearest safe point of entry to your property aka "Kerbside". The delivery driver is unable to take the tiles into your house.
We can deliver on a day of your choice, although this will typically be 2 - 3 working days after your order has been placed. Delivery is charged by the pallet and starts from £35 / pallet.
Somebody must be present on the day of delivery to accept the order - re-delivery charges may apply for failed deliveries.
A "delivery calculator" is provided underneath the Order Total once product quantity has been entered. Certain postcodes in IV KA KW PA PH & PO are not charged at standard rates. Please call to check.

CALL OUR TEAM
0161 277 6850
Or
SEND A MESSAGE