It's reassuring to know that there are numerous and comprehensive British Standards for tiling - sometimes referred to as BS - which detail best practice regulations for the installation of floor and wall tiles. Unfortunately, there are numerous tile standards and tolerances that a tiler or builder may not be aware of.
This doesn't mean your tiler has to recall verbatim every word of the British tiling standards, but it's prudent to discuss these with them before they start the installation, as well as the quality of finish you expect and the methodology they plan to adopt.
In this article, we've explained some of the most important British tiling regulations, so you can hire a tiler or take on your next project knowing the finish is going to match your expectations.
Why are the British Standards important?
Generally, the issue of wall and floor tiling British Standards only arises when a customer isn't happy with their installation. After all, the quality of the finish doesn't just depend on the tiler's skill and experience; it also depends on the state, condition, and type of the floor/wall substrate, the quality and type of tile, and the materials used.
British Standards all have the same basic purpose of setting out agreed principles or criteria so that customers, tradesmen and suppliers can make reliable assumptions about products and services.
The main tile standards and tolerances
Some standards essentially amount to advice and guidance, such as the suggested gap between tiles, while others are much more prescriptive and set out absolute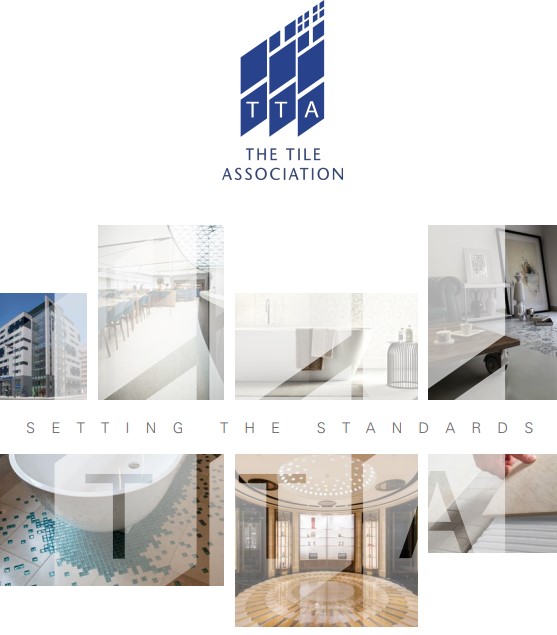 requirements, such as using the correct adhesive for fixing tiles to a wooden floor.
The Tile Association, or TTA, is the recognised UK wall and floor tile trade association, contributing to the formation of floor and wall tiling British Standards.
1. The substrate
The substrate refers to the layer underneath your tiles. For instance, are you tiling over concrete or wood - or a combination of both? You'll also need to consider whether your wall or floor is capable of taking the weight of the tiles.
As part of this process, before tiling, you'll also need to properly confirm that the walls are flat, square and even to guarantee a suitable finish and whether the floor is stable and secure.
2. The tiles
The most common situations we're asked to resolve are when a tiler has mixed and fixed tiles from different batches resulting in shading issues, and conversely when marble floor tiles are not 'shuffled' and are fixed without considering natural shade and tone variations.
At Stone Superstore, we always endeavour to ensure all tiles are from the same batch, but it's not guaranteed. While mixing natural stone tile batches isn't typically a problem if they're from the same stone and quarry, always check for slight variations before laying your tiles.
3. The adhesive and grout
When it comes to choosing the right adhesive and grout, most tilers prefer to use brands that they're familiar with. However, this may not always be appropriate. For instance, some tiles such as Jura beige limestone require flexible white rapid set adhesive, and are best fixed with specialist products such as Kerakoll Marmorex to avoid issues during and post installation.
We are also sometimes asked to resolve issues when a tiler has scratched polished porcelain tiles by using a course grout, and when stain-preventing sealer is applied to polished stone tiles without excess being removed.
Where to find more information about the British tiling standards
While it's the tiler's responsibility to complete a project to the expected standards, as a customer you can save lots of time, stress, and money by discussing the basic technical and professional elements of the project before fixing commences.
Should you want or need to access the full British Standards relating to floor and wall tiling, there are a couple you may want to consider:
BS 5385-1: design and installation of ceramic, natural stone, and mosaic wall tiling in normal internal conditions.
BS 5385-5: design and installation of terrazzo, natural stone, and agglomerated stone tile and slab flooring.
In the meantime, find even more interesting tile installation advice articles like this from our team of experienced experts.