While anyone can do their own tiling, hiring a professional tiler can make all the difference when it comes to a smooth tiling finish. But is the price of hiring a professional tiler worth it, compared to the cost of laying floor tiles yourself?
Well, as with anything centred around price, things are not quite as simple as a yes or no answer. Fortunately, there are a few criteria we can look at to shed light on whether or not it's worth hiring a professional tiler for your next project, all of which we'll look at in this article.
Why should you get a professional tiler?
Before looking at the various areas you'll want to consider when hiring a tiler, let's first identify why you might want to hire a professional to begin with. There are several main reasons why making use of a professional tiler's skills can be a great choice:
1. They have excellent material knowledge
Even if you do the research beforehand, there's still a chance you might buy the wrong product for your needs when tiling yourself. A professional, on the other hand, should be well versed in the different tiling, material, and surface options available, advising you on which to use, and in what combination.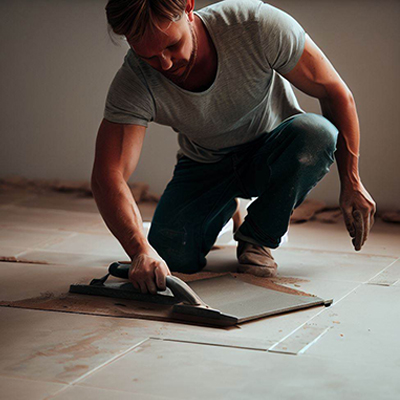 2. They can handle complex tile setups
There is a lot more that goes into laying tiles than simply applying the adhesive and putting them down. Both mathematics and an eye for precision are needed to ensure that your tiles are cut and laid out correctly, which are both something professional tilers are trained in.
3. They already have all the tools required
One big tile installation cost you need to consider, if you're planning to do it yourself, is how much you might need to spend on tiling tools and equipment. This can be a big investment for someone not familiar with DIY work, but not for professionals, who will already have all the tools they need to do their work.
4. They can save you time and money
Carrying out a tiling project yourself is not a quick task. Tiling is labour-intensive and will require lots of your free time and money if you want to do it properly. But with a professional tiler to hand, you can spend your free time carrying out another project, and you don't have to worry about the money you'd otherwise have to spend if you took on the task yourself and made a mistake.
The average cost of laying floor tiles
Generally speaking, there is no set price for what a tiler might charge, making calculating the average tiler cost per day difficult. Tilers might charge hourly, or they might charge based on the task at hand, e.g., fixing tiles based on the type of tile, surface preparation, whether it's a kitchen floor or bathroom project, the unique challenges of each room, etc.
But, with that being said, when it comes to the cost of laying floor tiles per square metre, you can expect to pay anywhere between £25 and £40, depending on the material. The cost of laying floor tiles per square metre may be lower for fixing porcelain kitchen floor tiles than for fixing natural marble tiles, for example.
Some tilers will also include materials such as adhesive, grout, and sealer in their fees, so you'll need to make sure you're clear whether your quote includes this or not, as this could add considerable cost on top.
Is your tiler actually a professional?
Besides the average tiler cost, another vital thing to consider is whether or not the tiler you're thinking of employing is actually capable of carrying out the job you want. After all, if you want a job done properly, you want to hire the best.
There is a skill in cutting tiles to fit awkward doorways or windows, whether it's a porcelain bathroom tile or limestone kitchen floor tile, and then there is the time it might take them to finish the project. Too long and it may cost you more than you'd like to get the work done.
Timings in particular can vary greatly, but a professional tiler should generally be expected to complete a 20m bathroom, including walls and floor, in three days, so if you've arranged for the tiler to work over the weekend it's unlikely he'll complete the project in one go, which may mean your bathroom may be out of action for longer than you like.
As a rule of thumb, you should always research your chosen tiler beforehand to ensure they're a capable and competent professional, ensuring you get the best value possible on tile installation costs. With this in mind, it can be worth reading up on the latest British Standards associated with tile installation, before hiring your tiler, to make sure you're familiar with the requirements.
Other important aspects to consider
Last, but not least, there are three other key areas you should consider before you decide whether or not to invest in using a professional tiler.
The types of tiles you want to use
What tools the tiler has access to
Whether or not they cover the 'setting out' process
The types of tiles you want to use
Before committing to buying tiles of any kind, whether they are porcelain or stone, make sure your tiler is aware of the material and size of the tile you plan to use, as they will require different tools to work with different products.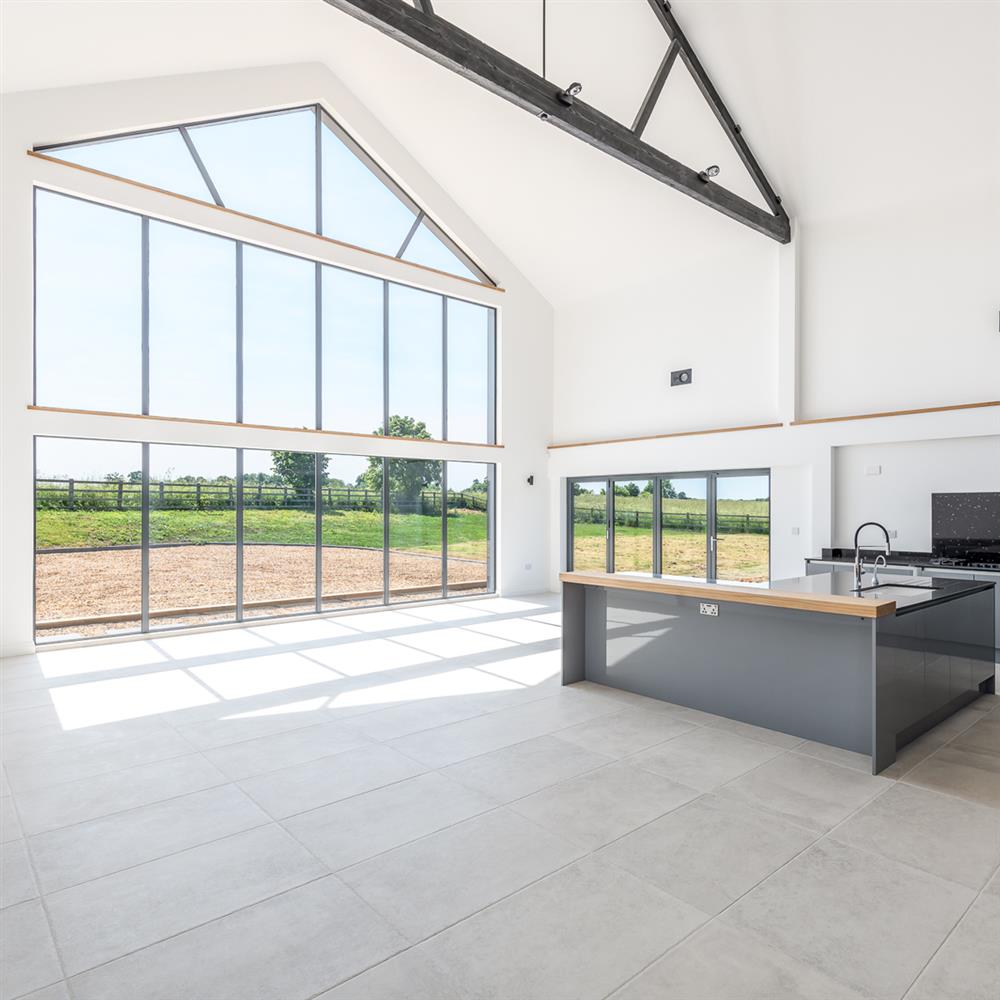 More importantly than this, however, you want to be sure that your tiler has experience in using this type of material, ensuring that they can do a good job and leave you with tiling to be proud of. For example, laying large tiles may require specific experience.
What tools do they have access to
As we've just mentioned, working with different tile materials will require different tools to get the job done properly. For example, cutting marble tiles successfully requires a 'wet wheel' cutting machine - trying to make a precise cut with a 'dry cutter' or angle grinder will not work.
So, don't be afraid to ask if the tiler has the correct tools to complete the job safely and to a satisfactory standard.
Performing a 'setting out'
Finally, a 'setting out' process is another term for a dry run. You want to take the time to discuss the optimum layout that's most aesthetically pleasing for you, whilst minimising waste and cost during the tiling process.
For example, when installing bathroom wall tiles, unless your walls are perfectly straight don't start in the corner. The best option is to start in the middle, with adjustments being made so you aren't left with 'slithers' at the edge of the wall.
Kitchen floor tiles, on the other hand, should be laid so that, where possible, full tiles are in doorways, but again adjustments on layout may be needed to ensure tiles fit neatly under plinths. Either way, if your tiler displays confidence when 'setting out', you can be fairly sure they know what they're talking about.
So, there's clearly a lot to think about when it comes to deciding whether or not to use a professional tiler. However, if you ask and get answers to all these questions, there is a very good chance that the tiler you employ will do a great job at a fair price.
Of course, before you even hire a tiler, you first need to know what area you're installing your tiles in, and the material you want to use, which is why you should get in touch with Stone Superstore today.
Our team of experts are ready to answer any questions you may have, and you can find even more advice on topics like this one over on our tile installation advice page.